Step into a World of Adventure: Teepees by the River Grand Opening!
We've got some exciting news – our glamping site, Teepees by the River, is finally ready to open to the public! It's been 18 months of hard work and planning, but we're all set to open our flaps on May 15th, 2023.
Prices start at just $89 per night!
Our site is nestled in gorgeous Garden Valley, Idaho, just below Terrace Lakes Resort on the river and we're set to deliver an unforgettable camping adventure to all who visit. We've paid attention to even the smallest details to ensure every visitor feels comfortable as they connect with the great outdoors.
We can't wait for people to experience our authentic teepees, cozy campfires, and stunning river views. It truly is a slice of paradise in the heart of Idaho. This May 15th opening date marks the start of a new chapter for Teepees by the River, and I'm beyond excited to welcome our first guests to experience all that we have to offer.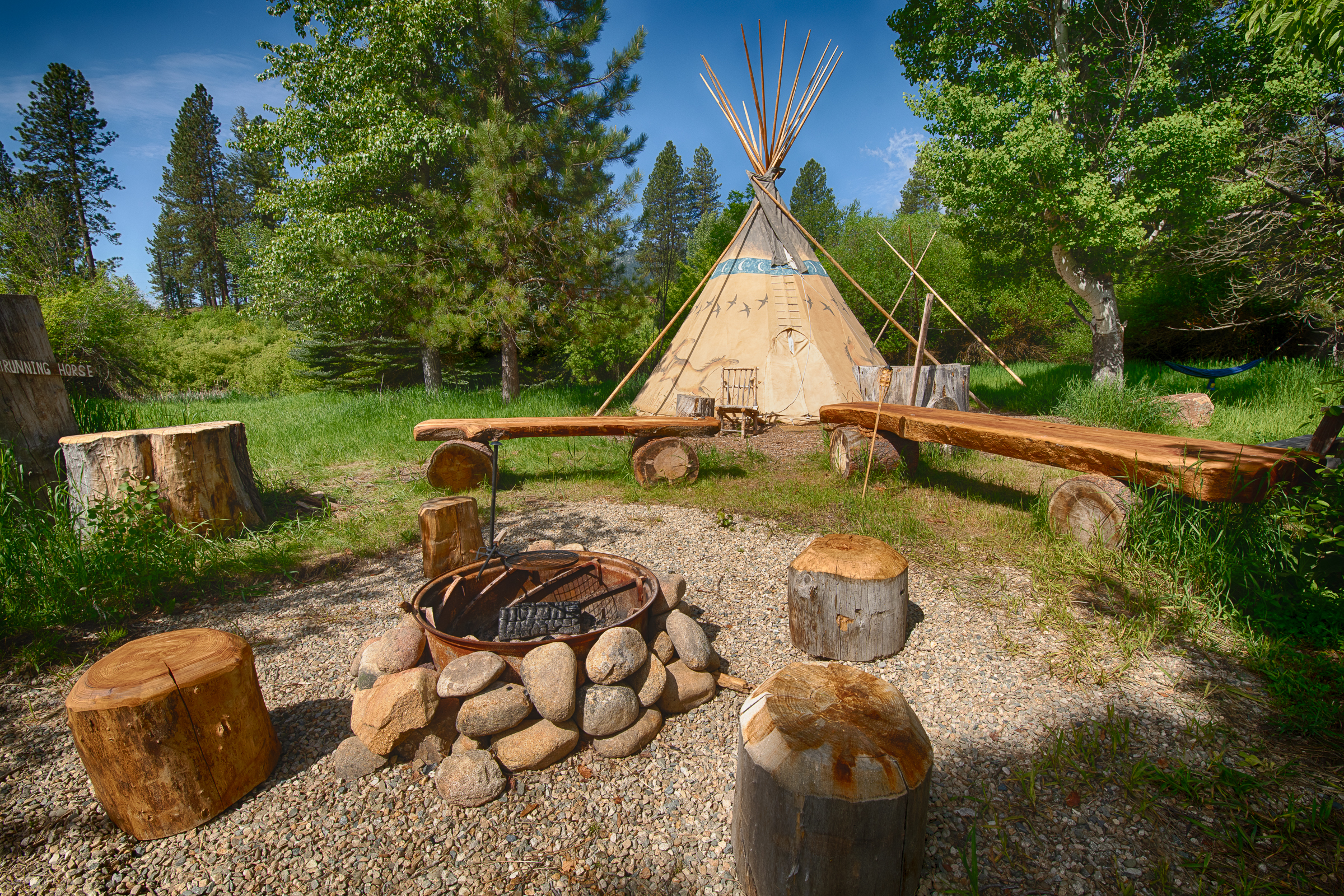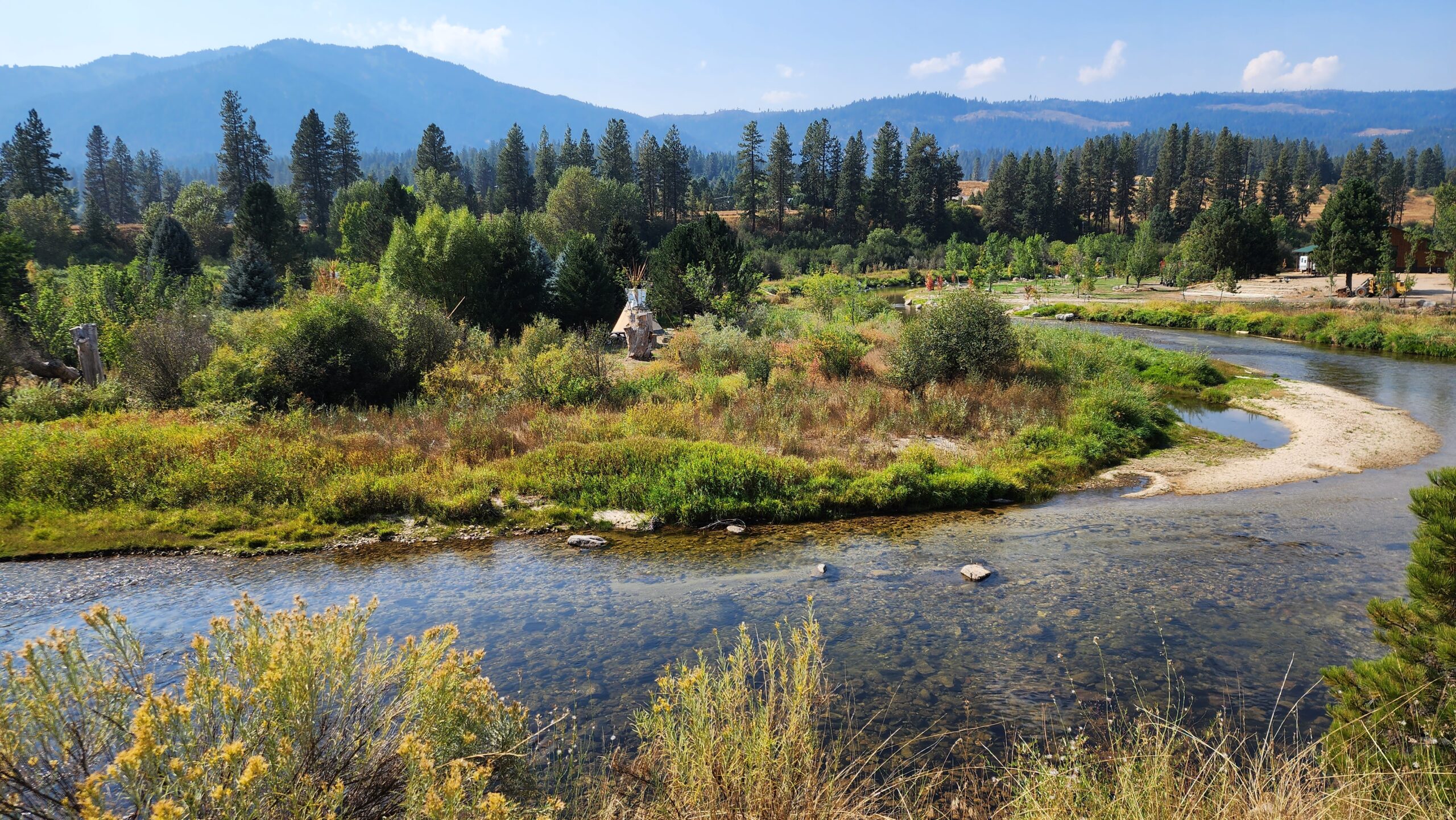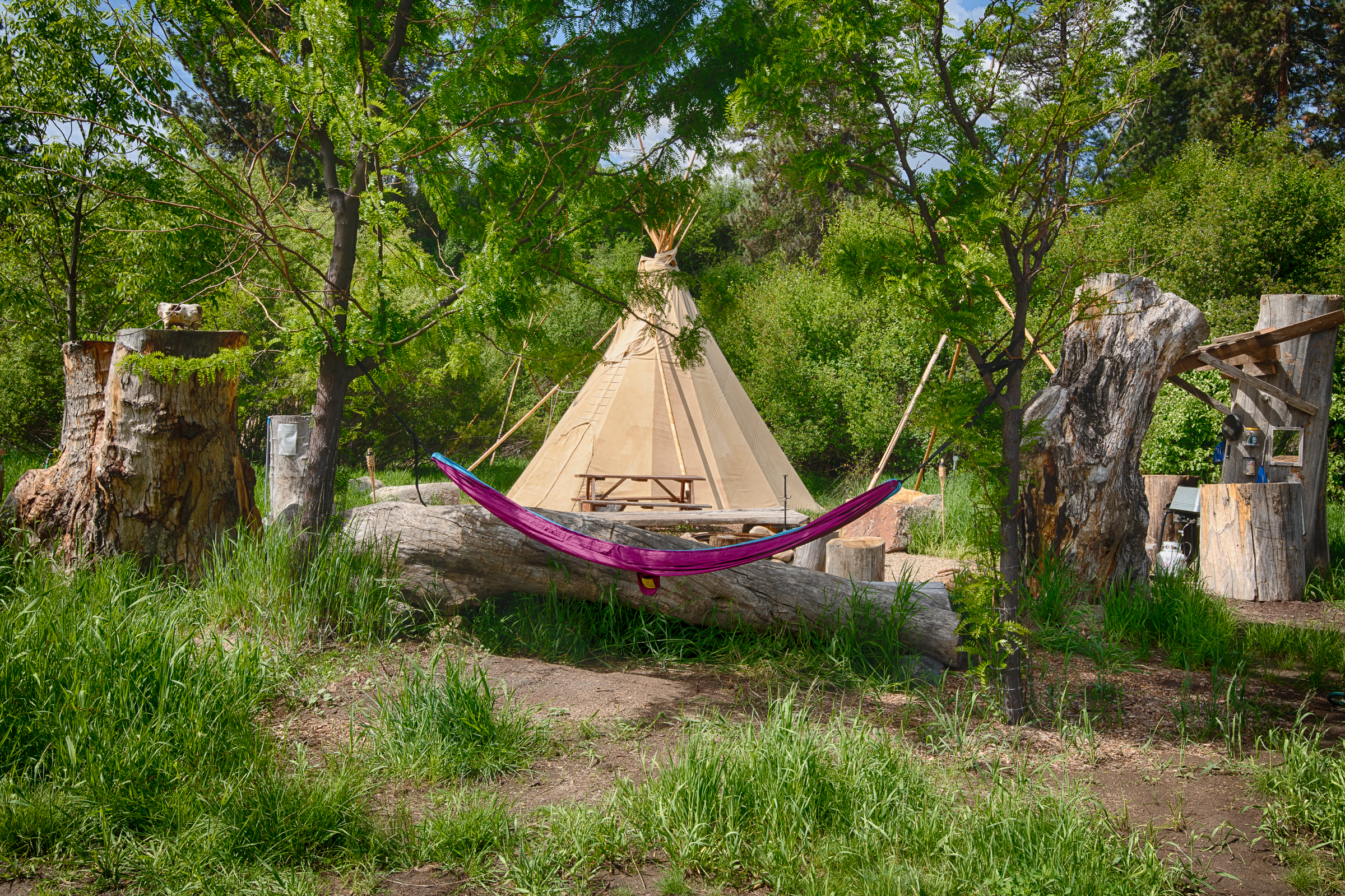 Escape to a secluded and private teepee situated in the heart of Garden Valley, Idaho. Tucked away on 20+ acres along the Middle Fork of the Payette River, this tranquil retreat is only an hour and fifteen minutes from Boise, making it the perfect short-term getaway.
There are 11 teepee sites available for groups of up to six people per site, each teepee is approximately 225 sq. ft. and comes equipped with a range of basic amenities to ensure a comfortable stay. Chemical toilets are situated conveniently throughout the campground, and each site is within a short distance of the river.
Guests can unwind in the serene surroundings and take in the sounds of nature while relaxing on log benches or in the hammock. The site includes a firepit with a grill grate, a 2-burner camp stove, a small charcoal grill, a picnic bench, wash basins for dishes, a kerosene lantern, a coffee pot, and a large pot for boiling water. 
When evening sets in, gather around the fire pit to roast s'mores and enjoy the starry night sky. Though minimalistic in nature, our teepee accommodations provide everything you need for a cozy camping experience.
Years ago, one could simply take off from Boise on a Friday afternoon and venture into the mountains, finding a suitable camping spot within a two-hour drive without a reservation. Escaping to the mountains then meant savoring Idaho's serene nature and tranquility. However, things have changed since then, as campgrounds today are overly crowded with RVs, ATVs, UTVs, and off-road motorcycles. The once peaceful setting of sitting beside a river and enjoying the serene sound of birds chirping and water rolling over rocks has been replaced by the relentless sound of motorized vehicles.
At Teepees by the River, we have created an idyllic atmosphere where guests can truly connect with nature and escape from the stresses of urban life. With a policy that strictly prohibits any motorized vehicles beyond the guest parking lot, we have effectively eliminated the noise and pollution that often come with city living. Whether it's a slow and mindful stroll into the river or an adventurous hike up the winding trails, our campus offers the perfect setting for recentering, grounding, and rejuvenation. So if you're looking for a peaceful and sustainable getaway, we invite you to come and enjoy all the natural splendor that we have to offer.