"The land is sacred. These words are at the core of your being.
The land is our mother, the rivers our blood.
Take our land away and we die. That is, the Indian in us dies."
~ Mary Brave Bird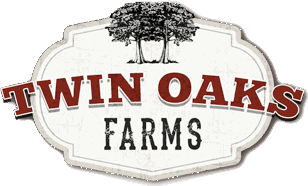 Teepees by the River is a new project created by Twin Oaks Farms, previous home of the Halloween Land Corn Maze, the Pumpkin Patch and the Tater Dash Mud Run in Eagle, Idaho.
Twin Oaks Farms had a long term lease on the farm property located on Eagle Road between Beacon Light and the foothills. The owners of the property sold out to the developers last year and we had to shut down our operations.
We would like to thank all of our loyal patrons and the entire community for making the past several years the very best of our lives.

This private and secluded teepee is located on 16 private acres along the Middle Fork of the Payette River in Garden Valley, Idaho just an hour and fifteen minutes from Boise. Our teepees are approximately 225 sq. ft. and can accommodate up to 6 people comfortably.
There three chemical toilets conveniently located throughout the campground. Each teepee site has its own solar shower, mounted cold water shower and a mirror.
Each teepee site is outfitted with firepit, grill grate, picnic bench, log benches, hammock, 2 burner propane camp stove, hibachi grill and wash basins for dishes. Guests sit and relax while enjoying the sounds of nature. In the evenings, glampers can relax around the fire pit while cooking up some s'mores, the perfect way to relax at the end of a full and busy day of hiking and exploring the surrounding area.
Our secluded teepees provide basic amenities for those who want a minimalistic weekend in nature. Bring your own camping gear and sleeping accommodations.
There is no electricity, but solar lighting and oil lamps provide all the ambient glow that guests need. Wi-Fi is available at the host's residence, but due to the secluded nature of the rental, it is limited.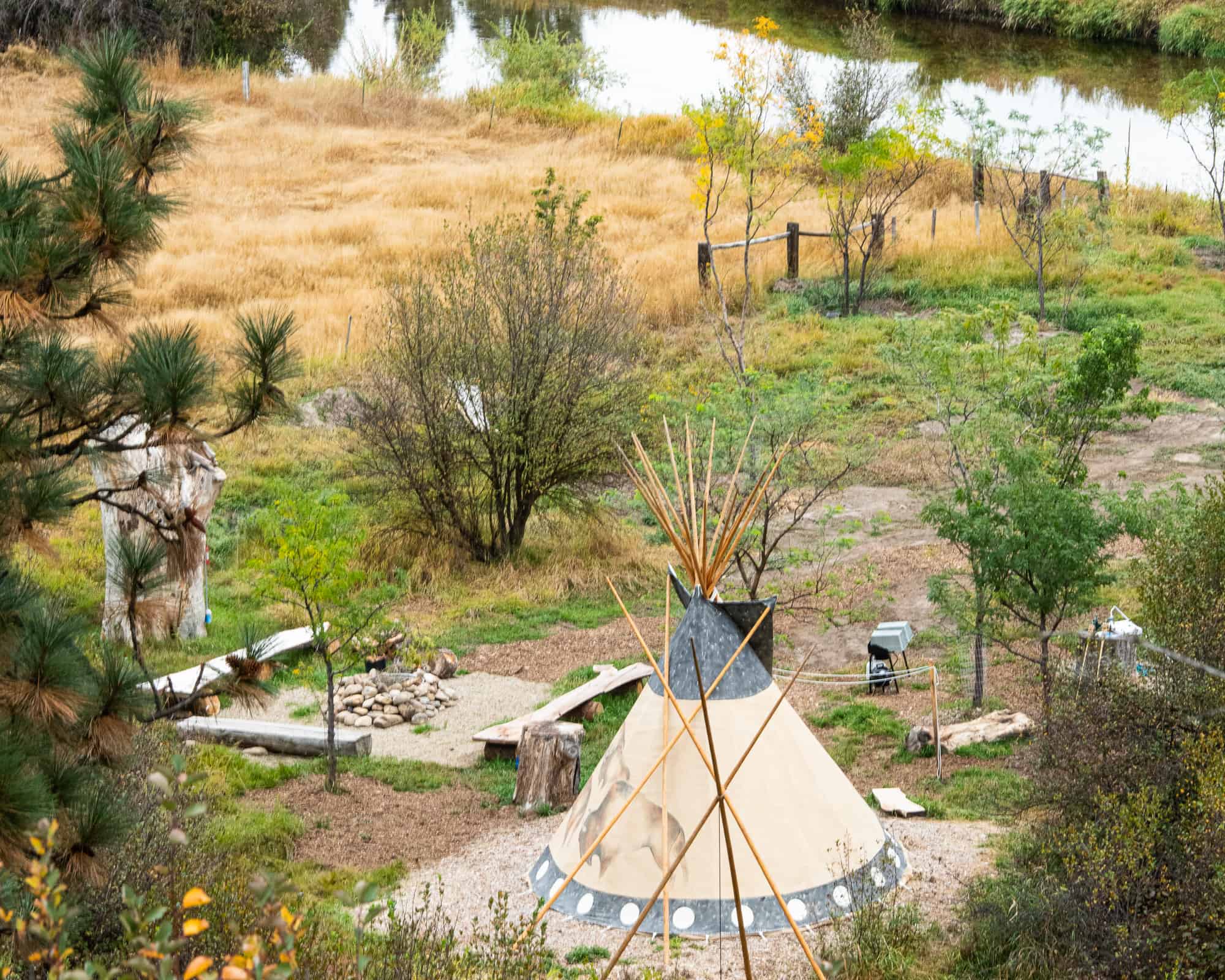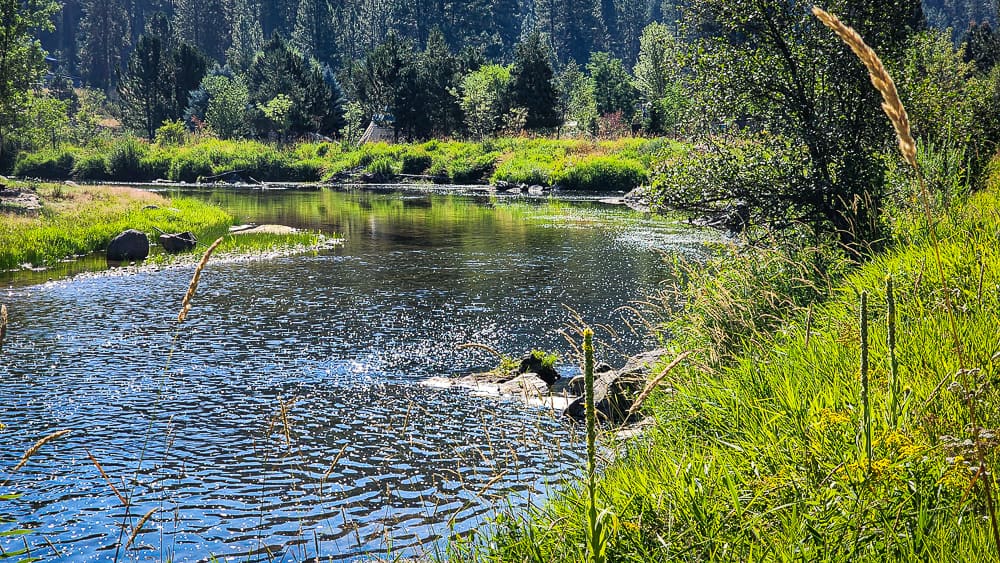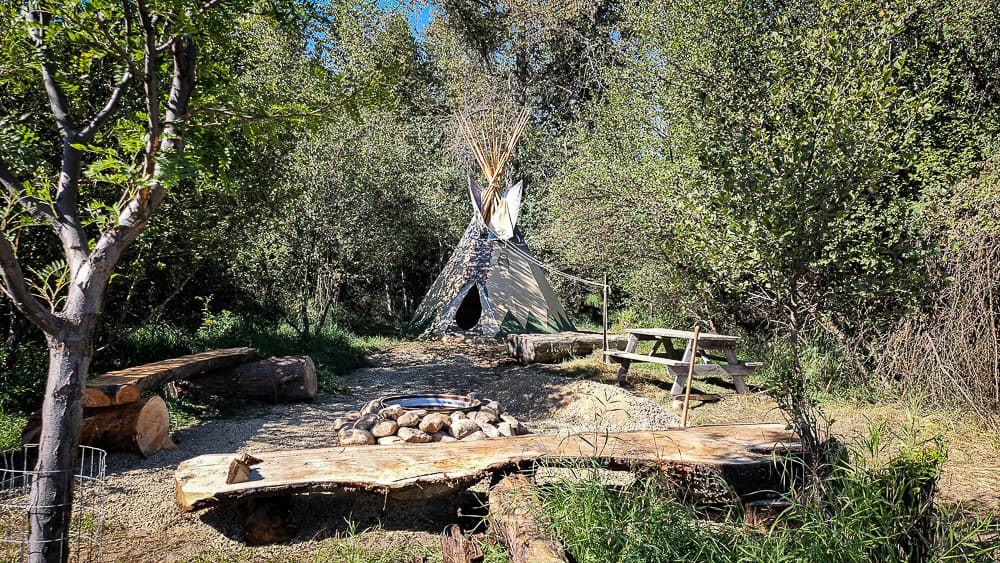 As the Treasure Valley and surrounding areas increase in population, there is a real need for increased recreation areas and campsites. Twenty years ago you could take off from Boise and head into the mountains on a Friday afternoon and within a 2 hour drive, find a suitable camp site without having a reservation. Heading to the mountains was an escape to enjoy the peaceful nature and tranquility that Idaho offered.
How times have changed. Today, campgrounds are over-crowded . . . full of RV's, ATVs, UTVs and off-road motorcycles. The serenity of sitting by a river and listening to the wind carve through the trees, the sounds of birds and water gently tumbling over rocks is now drowned out by the sound of 2 stroke and 4 stroke motors.